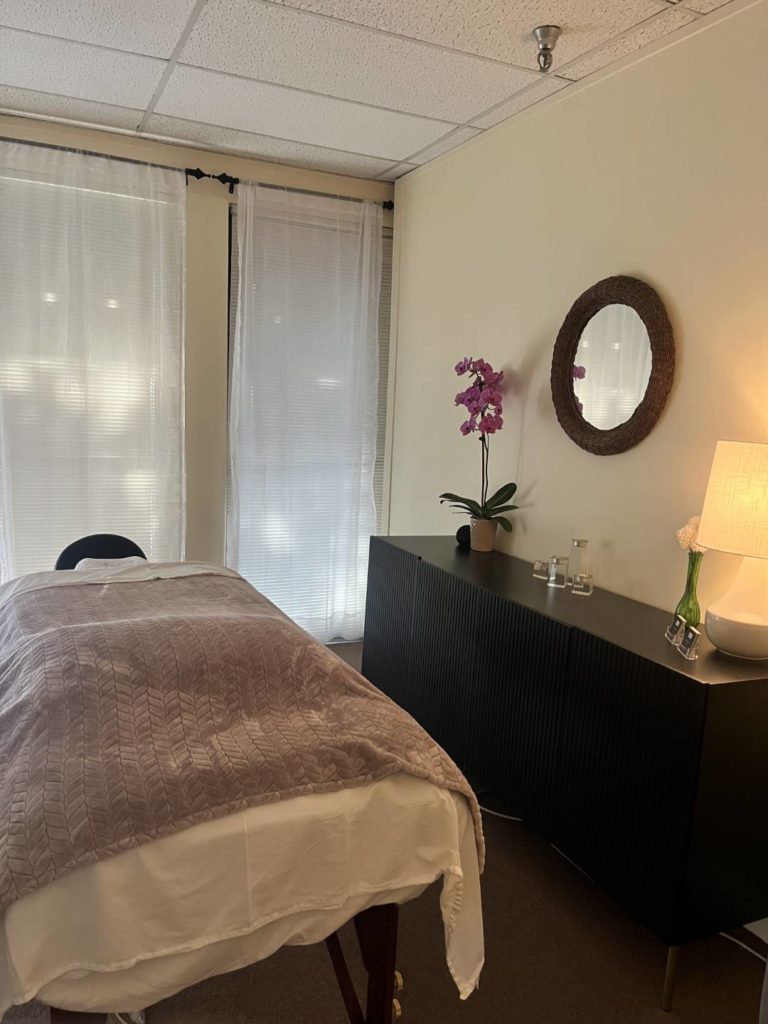 We have an on-site massage therapy suite and three professional massage therapists that practice a variety of techniques, depending on what type of massage therapy you prefer.
Swedish Relaxation Massage
Includes gentle strokes and kneading to help you relax while promoting health and well being. This type of massage has a very relaxing stroke, moderate pressure and flowing motions; it's great for relieving tension & fatigue. Swedish massage is designed to have a relaxing effect without working the muscles too vigorously.
Deep Tissue Massage
If your looking to release tension, eliminate pain and relax tight muscles, deep tissue is the right type of massage for you. The pressure is moderate to firm and consistent and great for releasing those tight muscles.
Pregnancy Massage
This massage is specific for women who are pregnant. This massage is excellent for relieving stress on joints and helps to reduce swelling. Aches and pains are common during pregnancy and massage is a great way to reduce stress that the body is put through while pregnant. We will accommodate your body with extra support and comfort while we massage the tension away.
Sports Massage
Whether you are a professional athlete or the occasional athlete, we use many different techniques including stretching and deep tissue to work out the muscle tension, fatigue & lactic acid build up. This promotes faster recovery and better muscle performance.
Head, Neck & Shoulders
This massage is great for tension headaches and stress build up in the neck. This comforting massage will help you think more clearly and in turn get things done faster with your newly relaxed body.
Interested in a massage or other chiropractic services in Mill Valley? Call our office at (415) 388-2214 or schedule your appointment online!